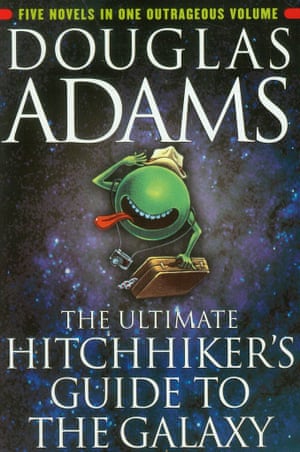 To me, stories have been among the most important things in my life. From a young age I was always an avid book lover and of course, I grew up watching tons of media and even enjoying stories in the video game world (Final Fantasy 7 and Bioshock Infinite are among my favorite game stories).
Stories influence us, they shape us, they help us to ask difficult questions all while giving us the distance to think about them in a meaningful way. Few other things in this world are impactful as sharing personal stories or reading a good book.

For my Masters Research, I worked with the Romero Theater Troupe, a theater organization that lets everyday people tell their stories on stage and share their struggles with the world. It was working with the Romero Theater Troupe that I realized how powerful our stories are for making a positive change to society and I had a moment of personal reflection where I realized I wanted to focus and tell more stories myself because I believe that it is through storytelling that we can really change the world.
I have always written, but after working with the Romero Theater Troupe, I started thinking about the stories that have influenced me in life. One of the most important influences to me was Douglas Adams, the Science Fiction Writer who is best known for his Series, The Hitchhikers Guide to the Galaxy
I've read this series four times, and each time I grew to realize just how much depth there is behind the laughter. Adams brings in so many relevant points about politics and power and other, still relevant, issues that we face in daily life, all through the eyes of a man who not only reluctant to go on a journey in space, but just wants a good cup of tea (He actually almost gets an entire spaceship full of people killed over a cup of tea) and to go to bed early. 
Sometimes as authors we put little easter eggs or allusions hidden throughout our work, marking tribute to the contribution of other authors or things that influenced us. In book 3 of my series, The Chronicles of the Great Migration, The Battle for Langeles, I have a small tribute to Douglas Adams.

What Author's or Stories Influenced Your Life? Feel Free to Share in the Comments.





Excerpt from Chapter 13 Rigel's Dream, Rigel's Debt (Spoiler Free)

Louis glided down the hall, his upper body stiff and his feet pumping furiously towards Dr. Solidsworth's Lab. His motionless shoulders and arms moved only with the rhythm of his torso. He took wide, gapping steps. He moved quickly enough that several times he had to reach up and adjust his glasses.
Louis Franklin was the only person in the entire city of Manhatsten, and possibly the remainder of humanity, that still wore glasses. These were no ordinary reading glasses, they were, by ancient standards, granny-grade frames with bottlecap-thick lenses. Louis didn't like the idea of laser eye surgery, and the idea of a digital optical implant–they had replaced contact lens in 2042CE–going anywhere near his eye was the most terrifying thing he had ever heard of.No, glasses worked perfectly fine.
Sweat gathered at the line between his short, slicked-back hair and pale, light-skinned forehead. His lab coat, which stopped early at his upper thighs, shifted as he moved. He had to hurry, the timely delivery of the news could make all the difference. He rushed into Dr.Solidsworth's door, slamming his body against the hard metal surface. Louis had forgotten that Dr. Solidworth had extra security protocols on his lab and that the door would not open on approach.
"Keypad,keypad, where is that keypad." He searched to the left and the right of the door but did not see it. He looked again; he still did not see it. Then he remembered that there was a request access code for a holo-key pad display, an extra precaution to unwelcomed visitors. "AI, would you please display the holo-key pad."
"Please state your authorization code, Dr. Franklin."
"Alpha, Gamma, Seven, Six, Nine, Eight."
"What did the dolphin say?"
Louis rolled his eyes, he forgot about the security answer. He could understand why Dr. Solidsworth was paranoid after the attempt on his life decades earlier, but how many passwords and secret phrases did he think he needed before he felt safe?
"I don't suppose you could give me another hint."
"No, Sir, Dr. Solidsworth does not allow additional hints."
He racked his brain. He knew it had something to do with one of Dr. Solidsworth's favorite books, but for the life of him, he couldn't remember it. Something about fish… fish and dolphins, what would the dolphin say? He knew dolphins never had the power of language in the way that humans did. Of course, Louis had never actually seen a dolphin other than in ancient movies and a few pictures. He would have never even looked them up if Dr. Solidsworth had not given him the passphrase.
"Ah ha! I remember! The dolphin said, 'So long and thanks for all the fish.'"
"Very good, Sir," replied the AI.